Three Steps for Food Truck Permitting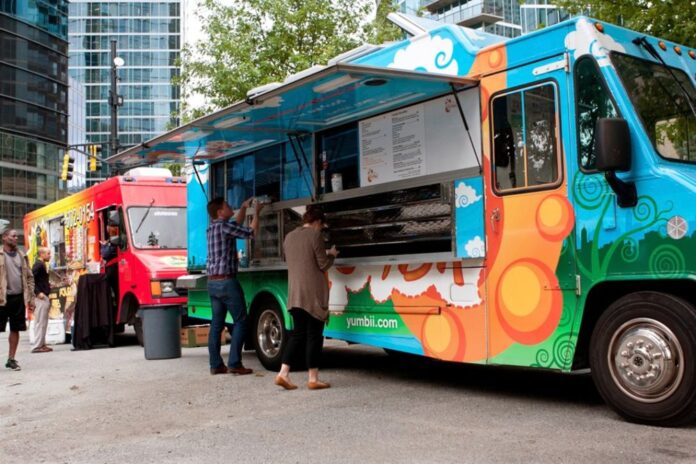 Updated - July 11, 2023
The City of Vista recently modified regulations for food trucks making it easier for food truck operators to serve Vista. A local business owner, Traci Lawson, is organizing "Food Truck Fridays" on Friday evenings in downtown Vista. The events will run through September 2023, with each Friday offering a different mix of the area's best food trucks. Food truck vendors new to Vista can follow these three easy steps to obtain the necessary permits and license to operate in Vista.
1. County Health Department Approval
The first step is to obtain a permit from the San Diego County Health Department for mobile food vending. Call the duty officer at 858-505-6900 or visit this link to learn more and schedule an inspection.
2. City of Vista Food Vending Vehicle Permit
All food trucks operating in Vista must be inspected by Code Enforcement and receive a food vending vehicle permit. Inspections take place at City Hall located at 200 Civic Center Dr. in Vista. To schedule an inspection please call 760-639-6141 or email codeenforcement@cityofvista.com. If you need to contact Code Enforcement during the weekend, please contact Angelique Parker at 760-643-5229 or 760-803-8062. Download application.
3. City of Vista Business License
All businesses operating in the City of Vista must have a business license. Even if the business is based and licensed in a different city, a City of Vista business license is required when operating in Vista. A business license can be applied for online here. As long as a food vending vehicle permit has been obtained and an application for a business license has been submitted, a food truck may operate while the business license is processed.